Welcome Screen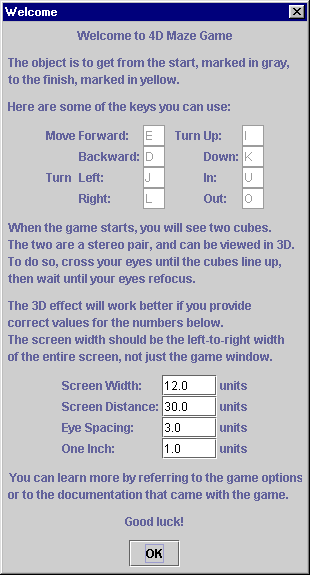 The welcome screen displays some basic instructions on how to play the game and allows you to change a few options that are likely to need adjustment. Normally it only comes up the first time you run the game, but if you want to see it again, you can use the welcome command in the menu.
These fields display the four-dimensional move and turn keys, but do not allow you to change them. For that you must go to the keys tab of the options screen.
Screen Width
Screen Distance
Eye Spacing
Please refer to the stereo tab for information on these fields.
Please refer to the image tab for information on this field.
This button closes the welcome screen, accepting any changes that may have been made to the editable fields.