Forward Side Passages
Now that we have a passage that goes forward, …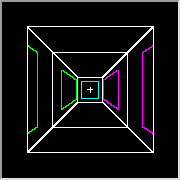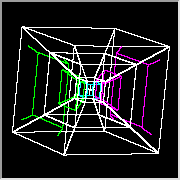 … let's make some more side passages. Here's one that goes to the right.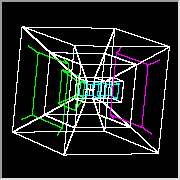 Again, with the right wall gone, we can see through the space it used to occupy to the back wall of the new square.
Similarly, here's what a forward-up passage looks like.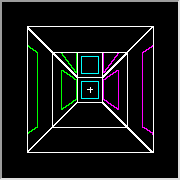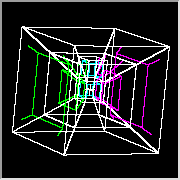 And, of course, in four dimensions we can have other kinds of passages, like this one that goes forward and then in.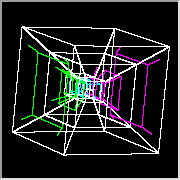 next