Home

> 4D Maze Game

Download
|
The Idea
> In the Maze
Notes
Reference

Forward Wall
Side Walls
Side Passages
Forward Side Passages
Side Forward Passages

Forward Passage
To get a better idea of the difference between inward and forward, let's look now at a forward passage. First we ought to get rid of all those side passages.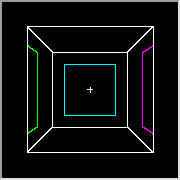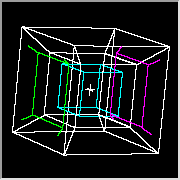 Then we can remove the wall in front of us …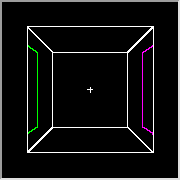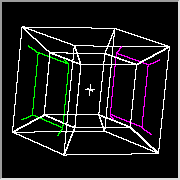 … and see what's behind it.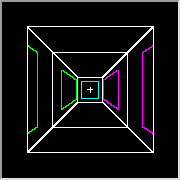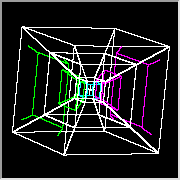 Notice that the walls get smaller when they're further away.
next
See Also

How Much Space Is There?
The Tesseract
Volumes
Walls Are Opaque